Assessor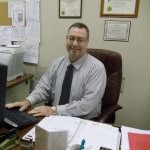 Patrick Grimaldi
Office: (315) 536-4688
Email: [email protected]
Hours:
Wednesdays 1 PM - 4 PM
Fridays 9 AM - Noon
Grievance Day is May 23rd, 2023 from 4:00PM-8:00PM. The grievance application can be found by clicking here.
You can download any assessment forms you may need from the NYS Office of Real Property Services site by clicking here.
You can find detailed information about the STAR Program by clicking here.
To better understand Real Property Tax, it may be helpful to visit the NYS Department of Tax and Finance Property Owners webpage by clicking here.